Through Free Agency Creative, I worked on the brand Eighty One Wellesley, a real estate project developed by Aragon Properties in Toronto, ON.

The project is located at 81 Wellesley Street East which is where the name came from. Lisa Lehman, one of the art directors at Free Agency Creative, created the branding, and I helped to execute it across the deliverables.

I worked on the advertisement, akit, stationary, inserts, brochure, sales centre, and signage for this project.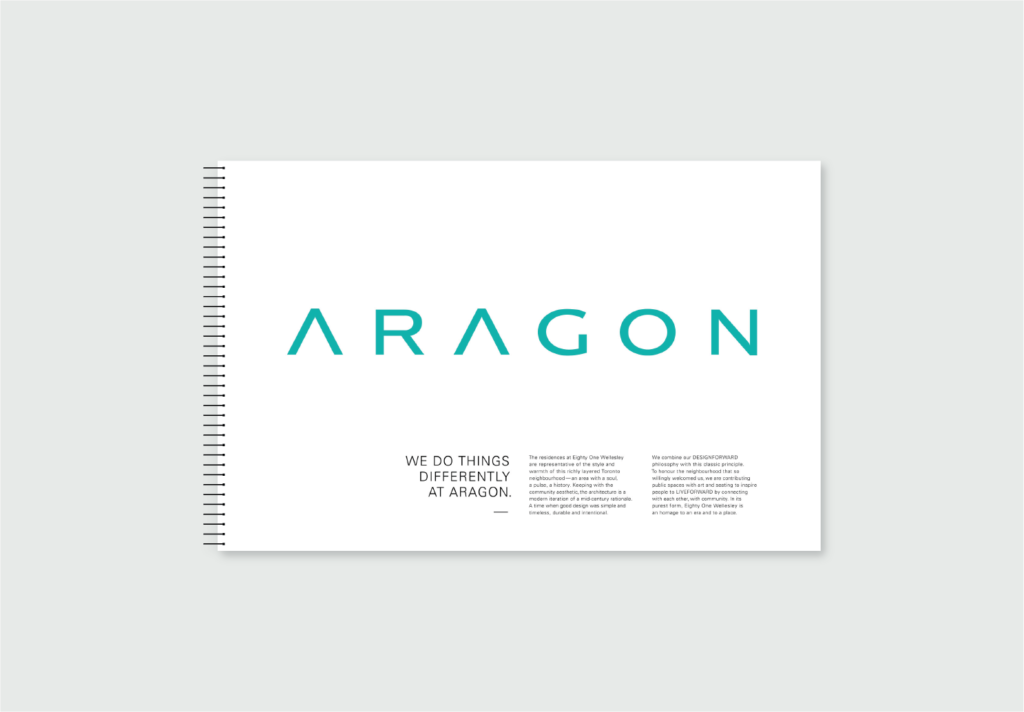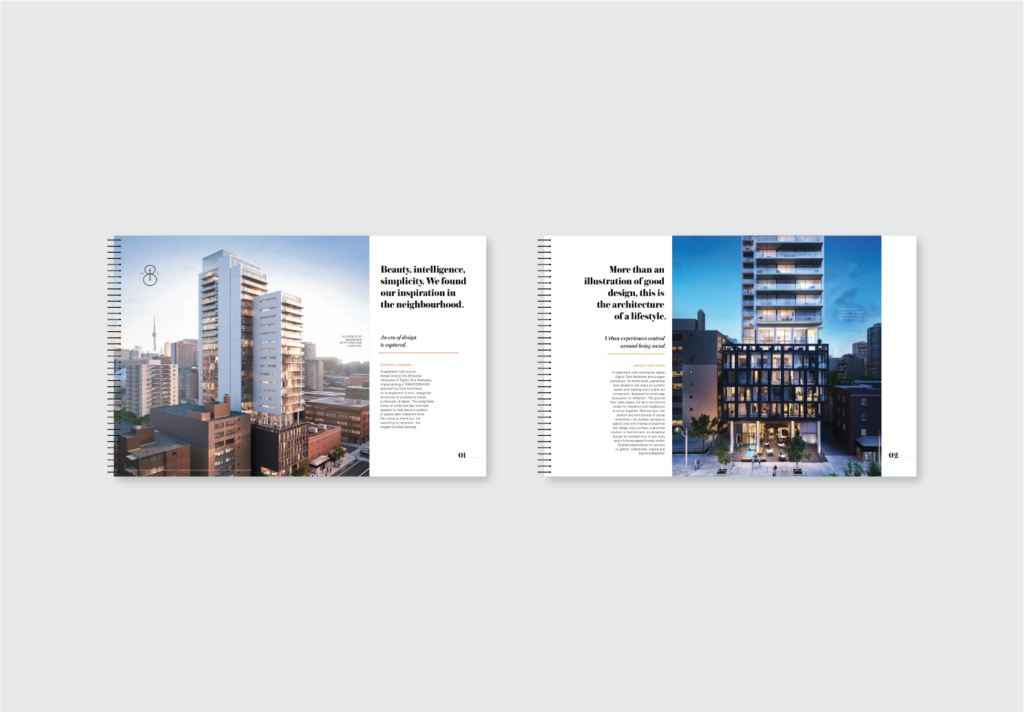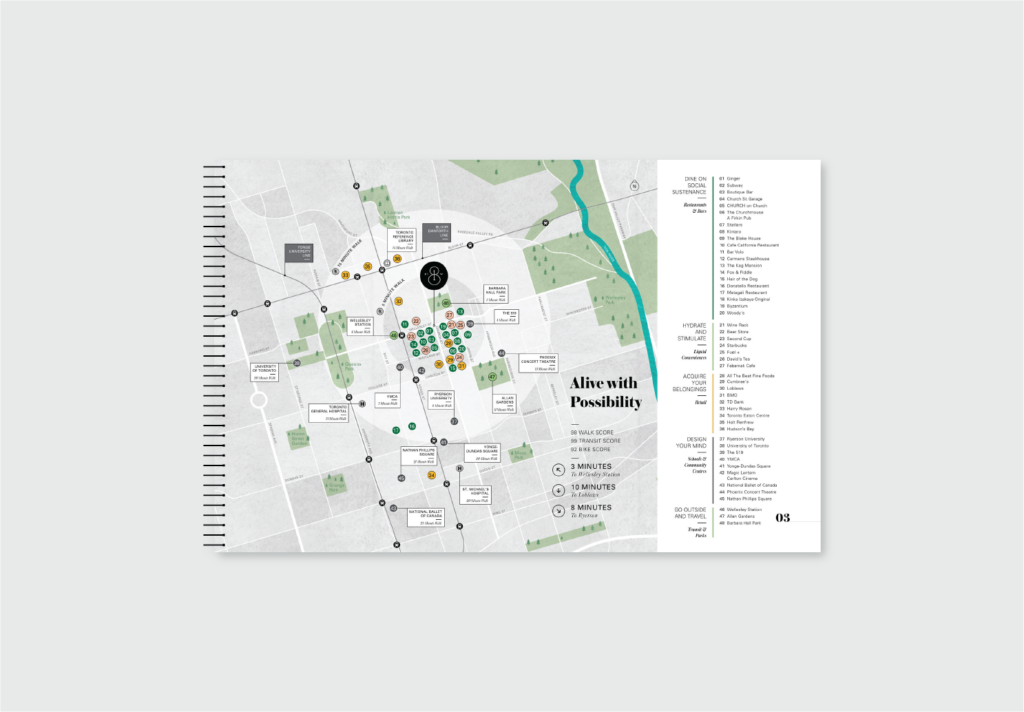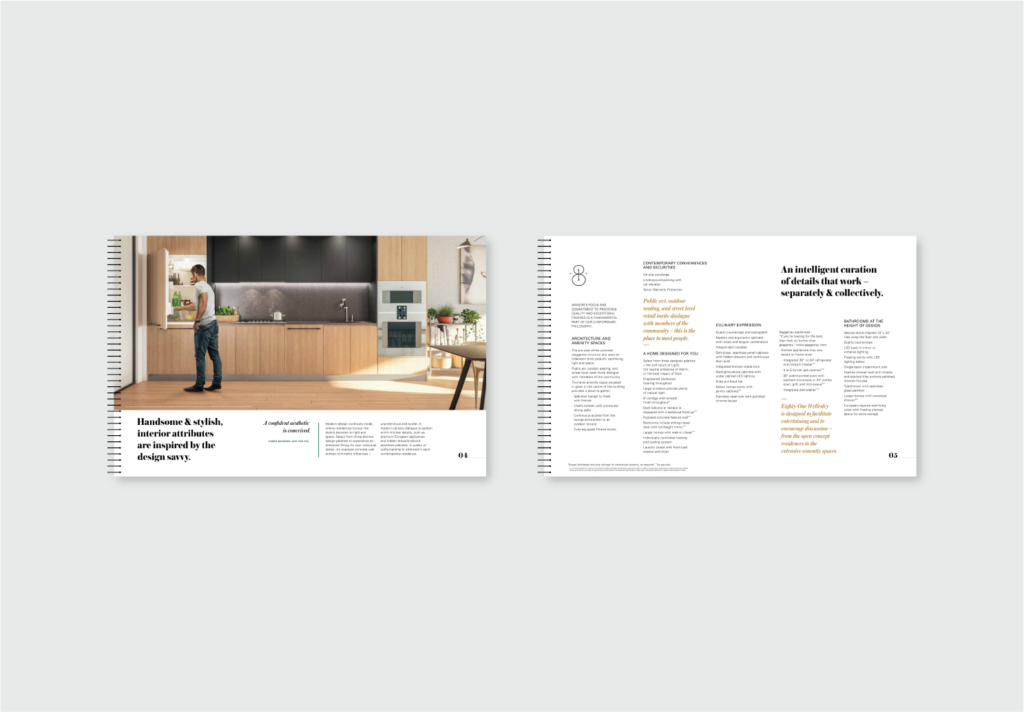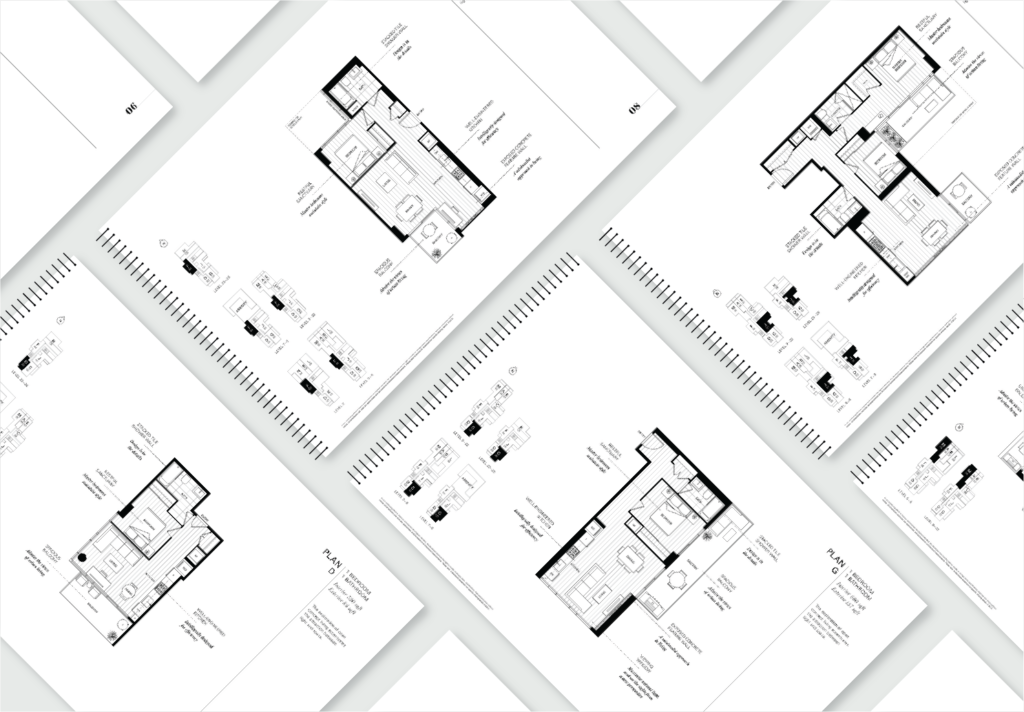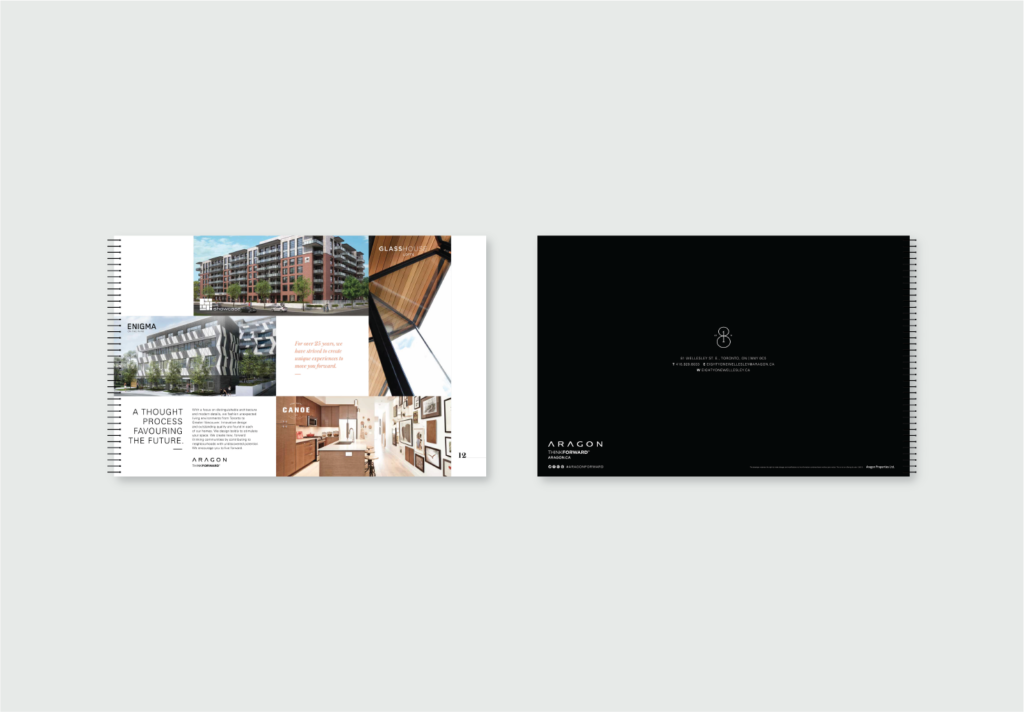 The majority of real estate projects require an akit, as seen above, which is similar to a brochure, but just includes less information since it is only a first look at the entire real estate project.

I was tasked with using the brand assets created by my art director in the akit. The brand had four colours, of which the client wanted to be used equally, instead of highlighting one colour vs the other. We decided upon colour blocking, which was used in print and digital advertisements that I created and which was then carried over to the akit cover. 

We had to decide how we wanted the story to go when flipping through, and decided to focus on the exterior and community of the building first, and then dive into the features and interiors later on.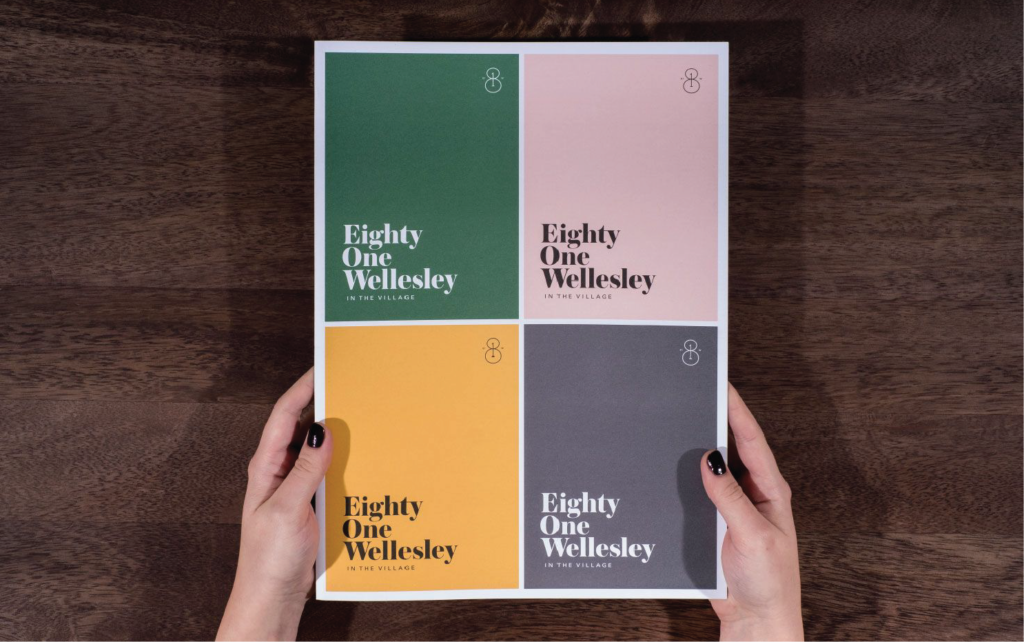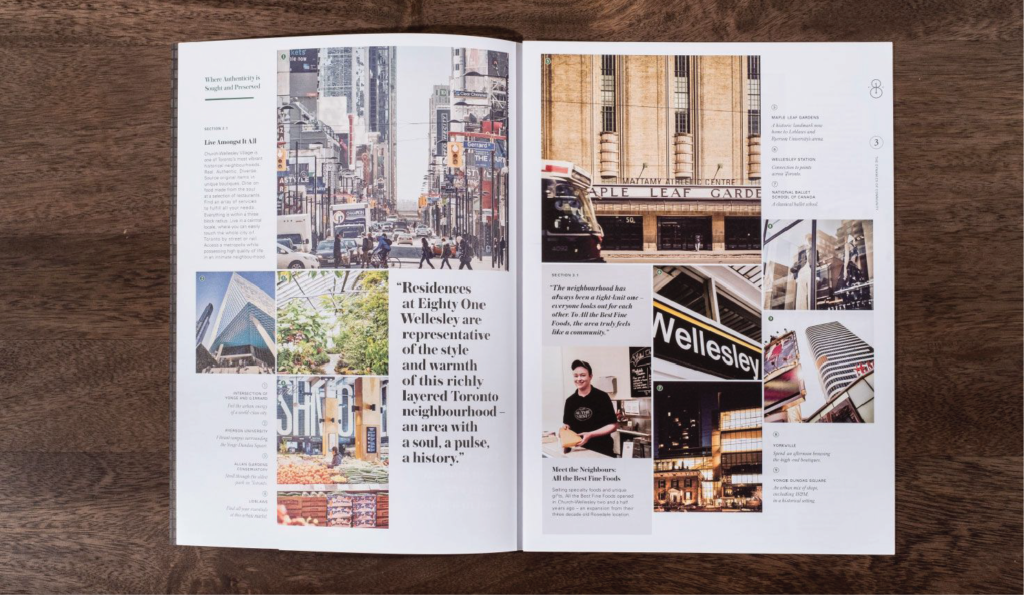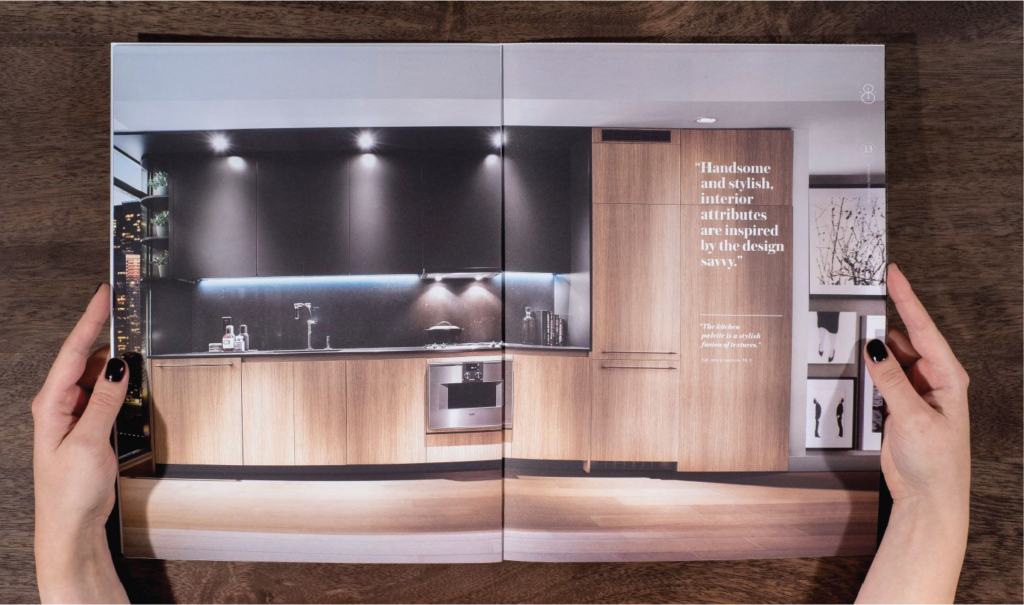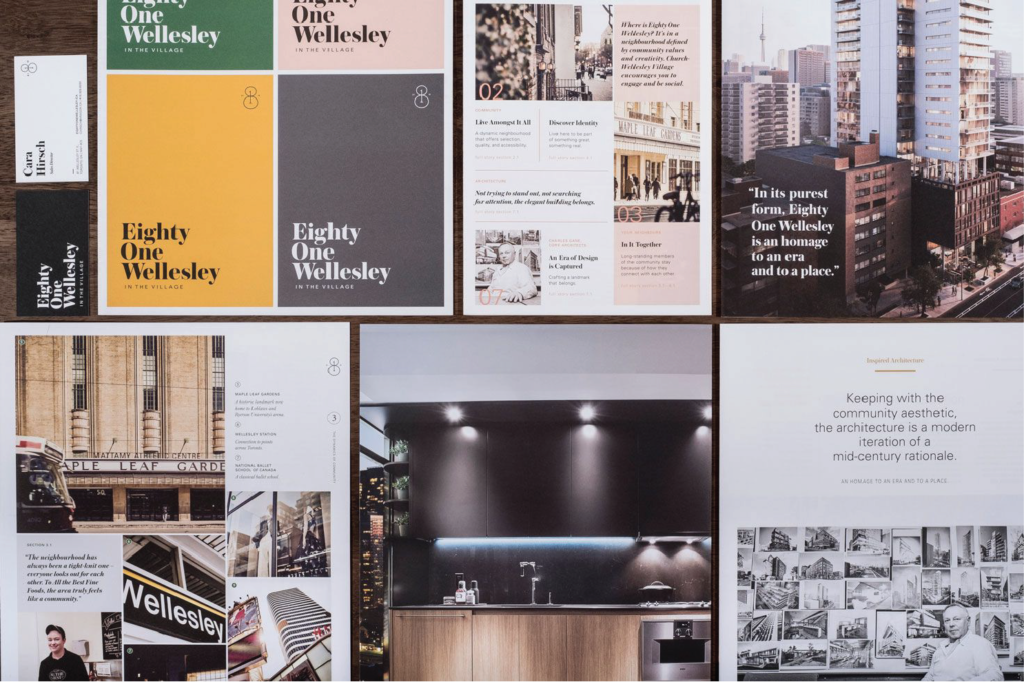 With the brochure, a lot of the typographic styles were already set out in the akit, but we wanted to refine them in the brochure. My art director decided to make the brochure unbound, and to use a very light uncoated paper to mimic the look and feel of a newspaper. From that, we were inspired to use the multiple column and blocking look of a newspaper throughout the layout of the brochure. I edited all of the photos to have a low saturation and vibrancy to add to the newspaper look and feel.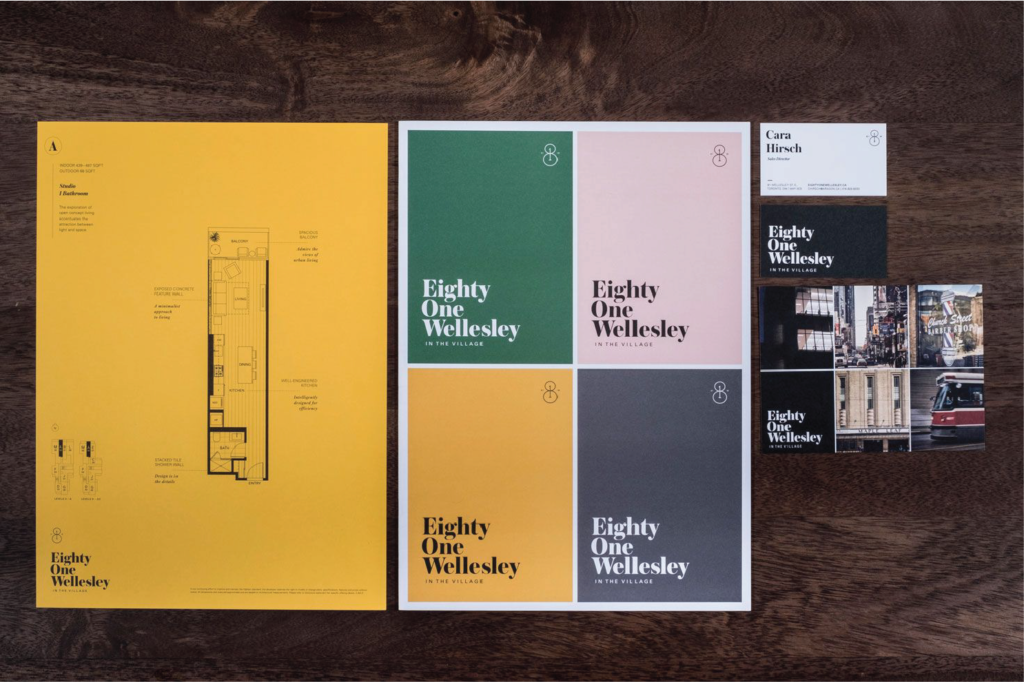 A few of the collateral pieces layout out. From left to right: floorplan insert, brochure, business cards, and a postcard.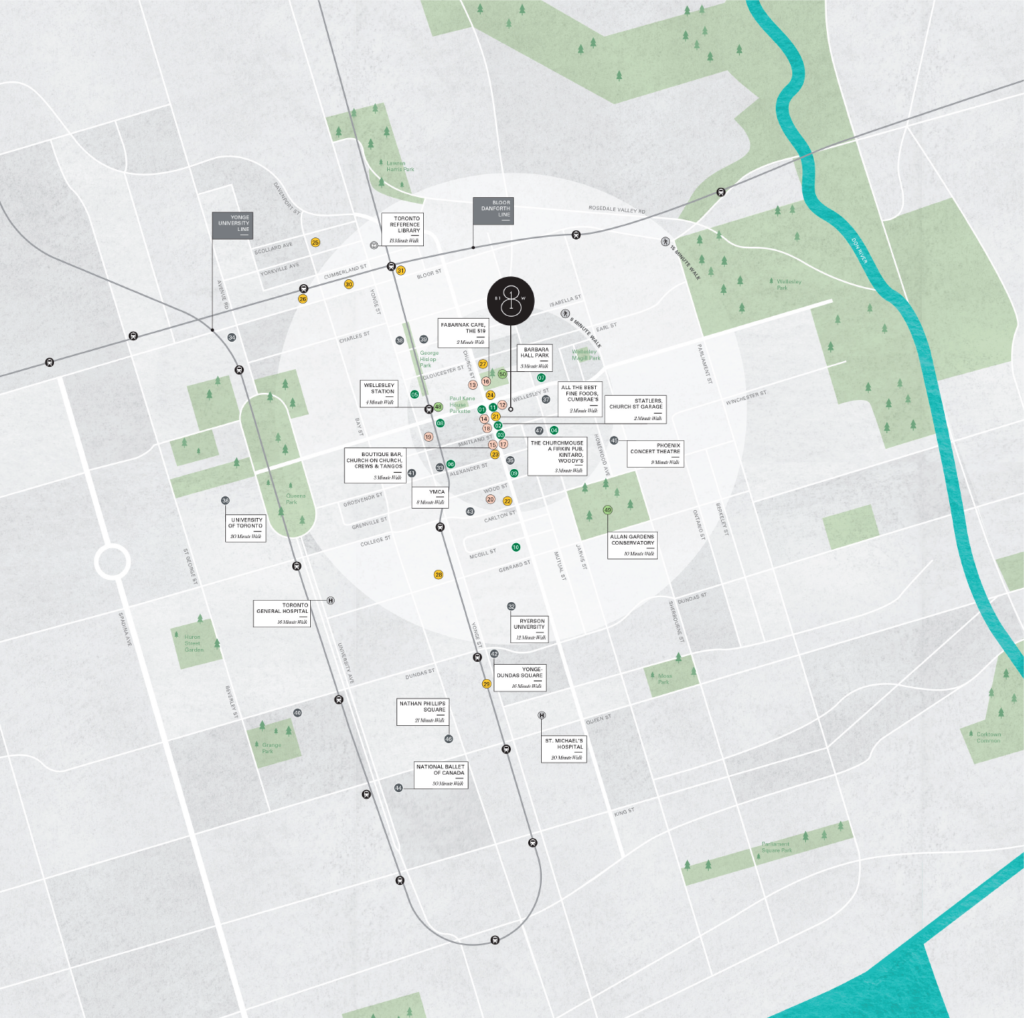 The community map that I created for the project highlights transit, parks, schools, retail, and restaurants around the 81W building. I wanted to keep the colour palette to the four brand colours as well as a range of greys and, like the colours in the photos, kept the saturation and vibrance low. I added a subtle texture to the background and chose a variety of greys to add a bit more texture on top of that.