Through Free Agency Creative, I worked on the branding for Reveal, the 2017 theme for the Canucks Autism Network's (CAN) annual fundraiser.

The CAN organization provides sports and recreational programs for people of all ages living with autism as well as increasing awareness and providing resources about autism all across British Columbia.

For that years fundraiser, the theme was "an evening in Venice". Don Williams, one of the creative directors and co-owner at Free Agency Creative, created the branding, and I helped to execute it across the deliverables.

I worked on the email campaign, invitations, envelopes, and program for this project.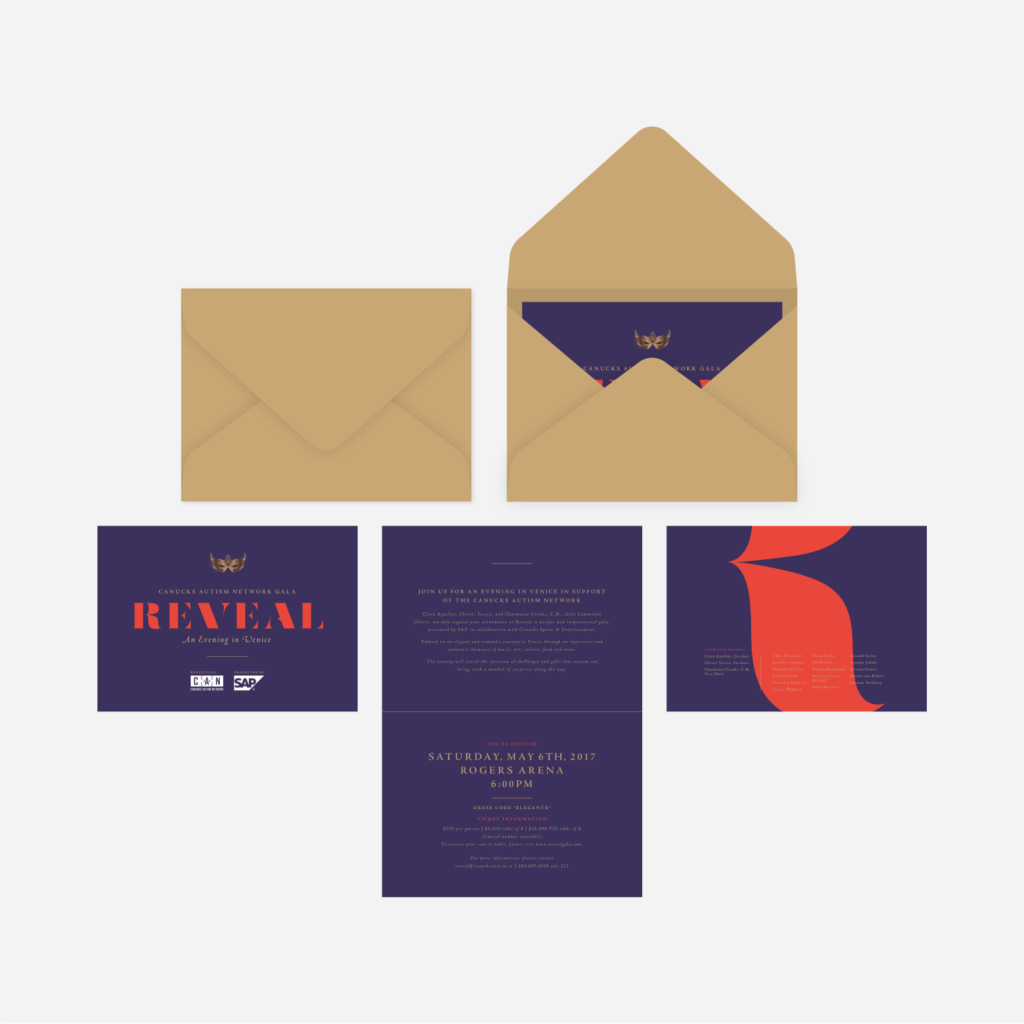 We wanted this branding to be royal, elegant, and rich, which is why rich plum, red/orange, and gold were chosen for the main brand colours. We chose a sophisticated serif to pair with the bold serif in the wordmark that would be legible in the dark light of the venue but that also had enough character and weights to play with for titles, subtitles, quotes, and body copy.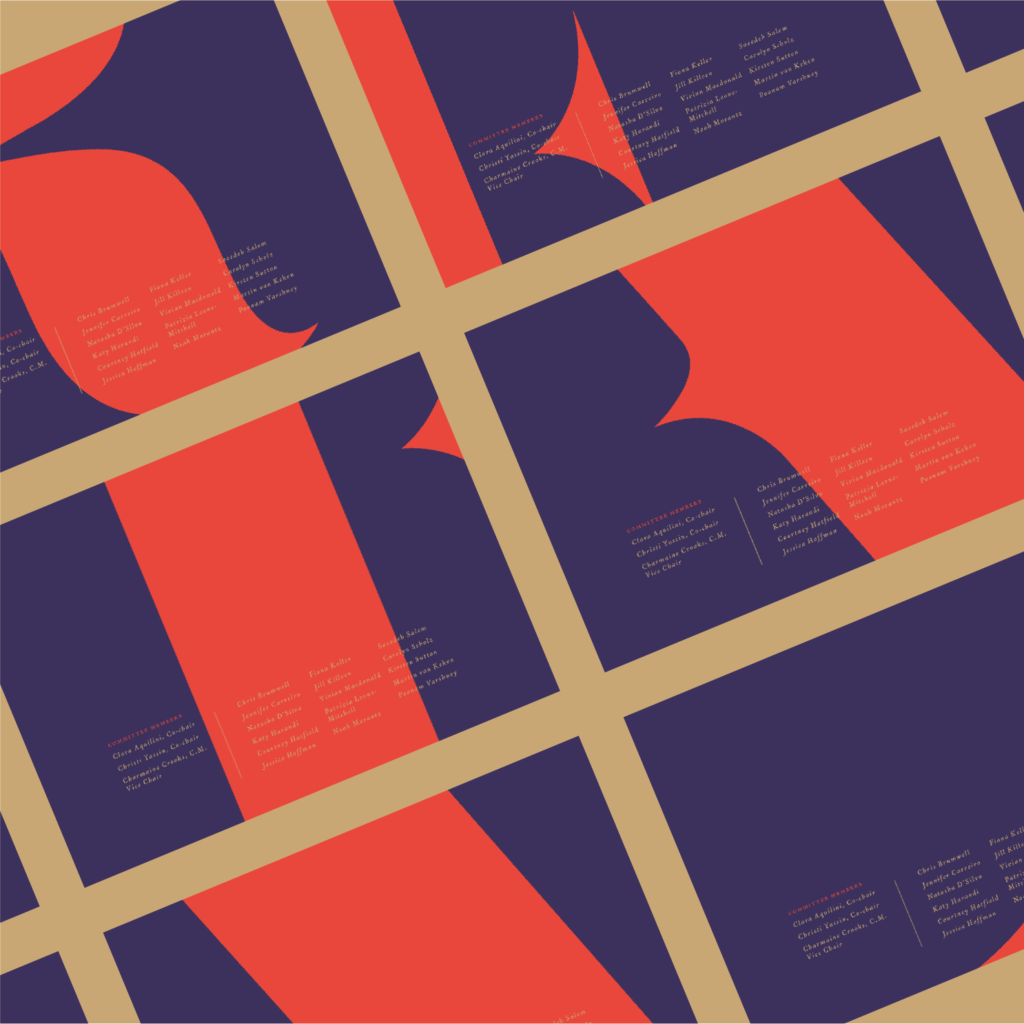 For the invitations, I wanted each invitation to be different so I decided to have six backs each with one of the letters from the wordmark scaled up on them, not only to make each invitation unique, but to also add texture to the back.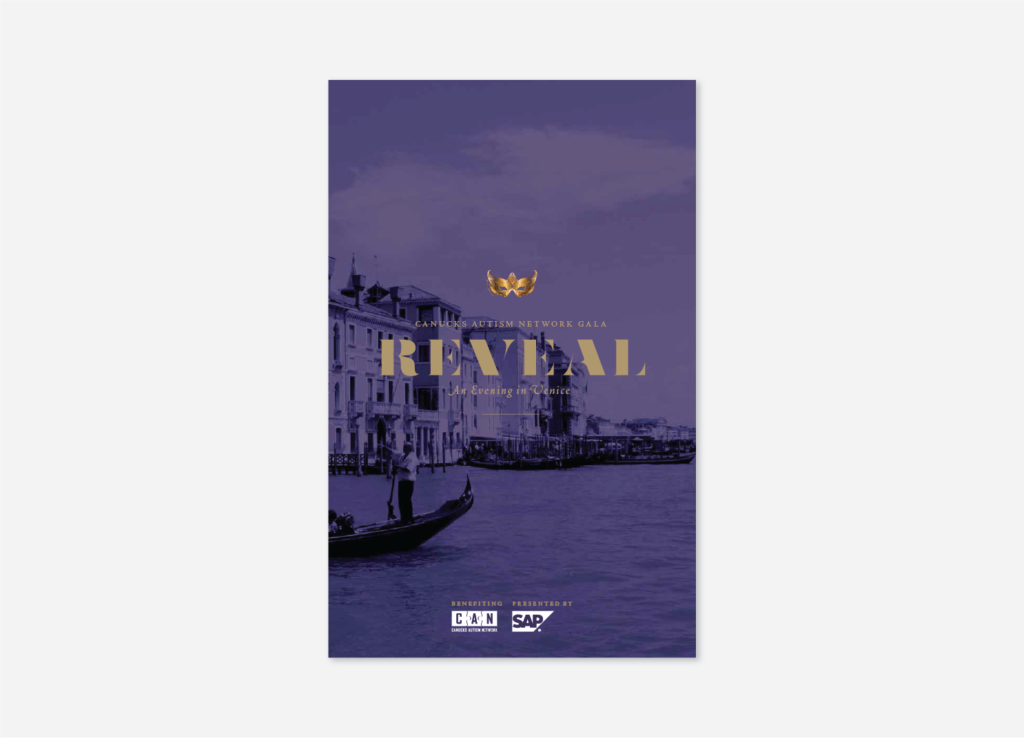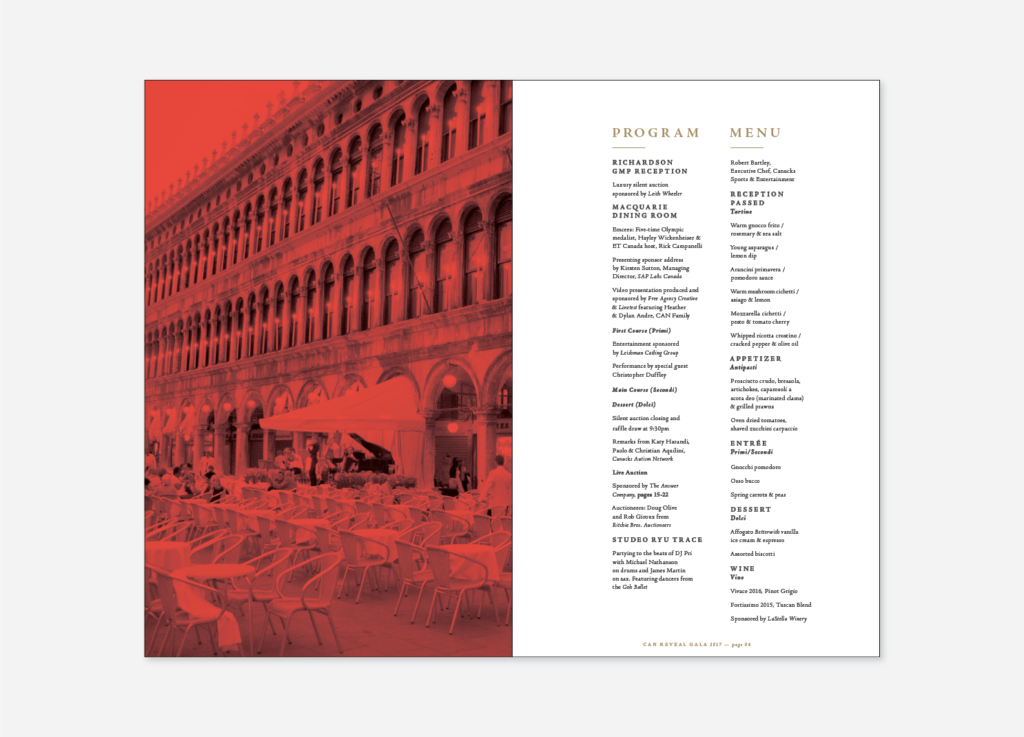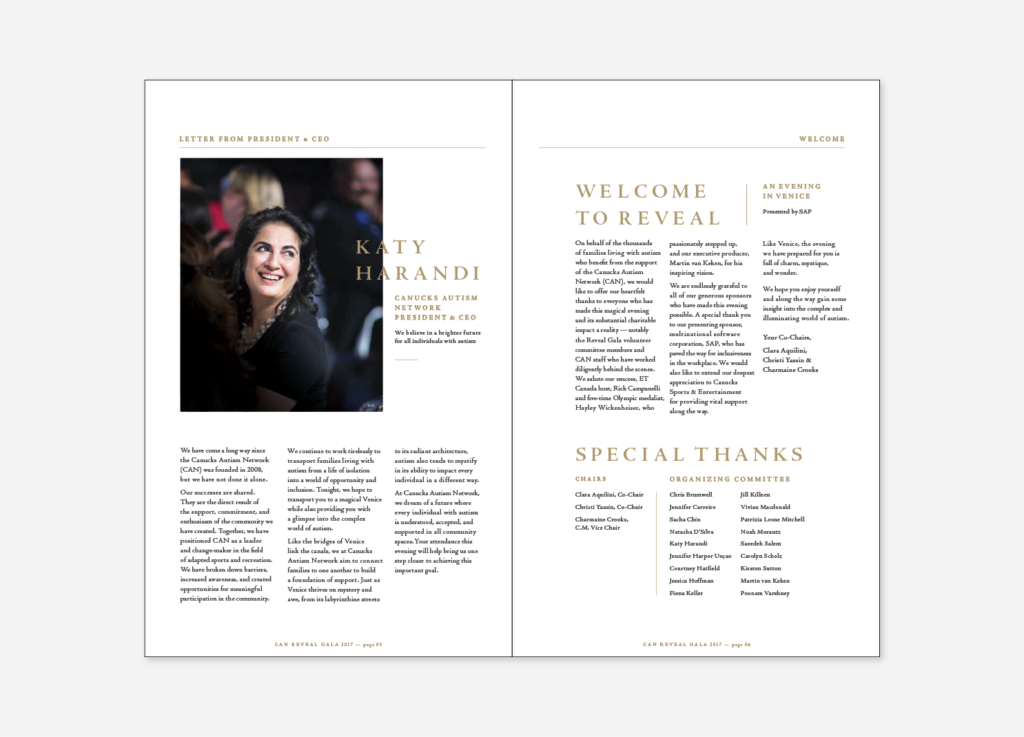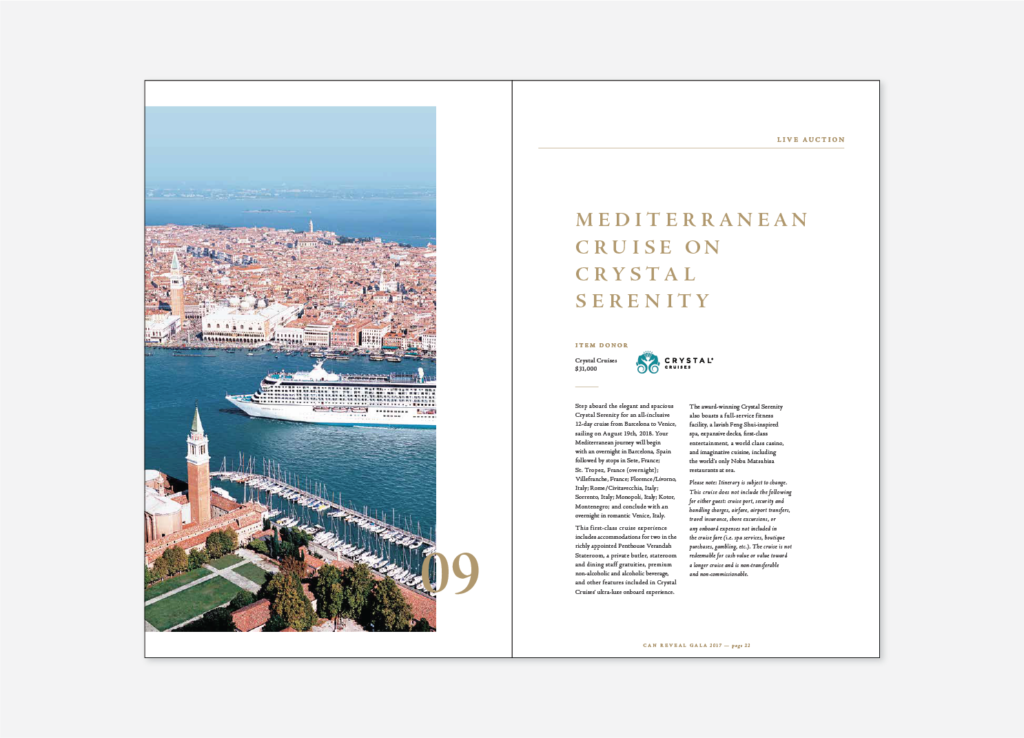 With the program, there was a lot of content to fit in, but I still wanted to create a nice sense of white space so as to not overwhelm the viewer with a ton of copy. Since a lot of the content was similar, such as with all of the auction pages or all of the about pages, I created many of the spreads in a way that could be used for other content. I made the majority of images tall and narrow, to match the ratio of the program pages, and made them as large as possible wherever I could with minimal copy as breather pages.


That year's event ended up raising over 1 million dollars for the Canucks Autism Network. I, along with a few of my coworkers, were able to attend and were thrilled with how all of the branding we did came together with the venue decor, videos, and overall atmosphere of the evening. If you want to find out more about CAN and ways you can help, visit their website to find out more!