Through Free Agency Creative, I worked on the brand Shoreline, a real estate project developed by Aragon Properties in New Westminster, BC.

The homes were built in Port Royal, within a community of homes developed by Aragon Properties. Set on the water, we decided to highlight that within the brand and in the project name.

Lisa Lehman, one of the art directors at Free Agency Creative, created the logo, and I helped to develop the branding across all the deliverables.

I worked on the creative for the stationary, brochure, and signage for this project.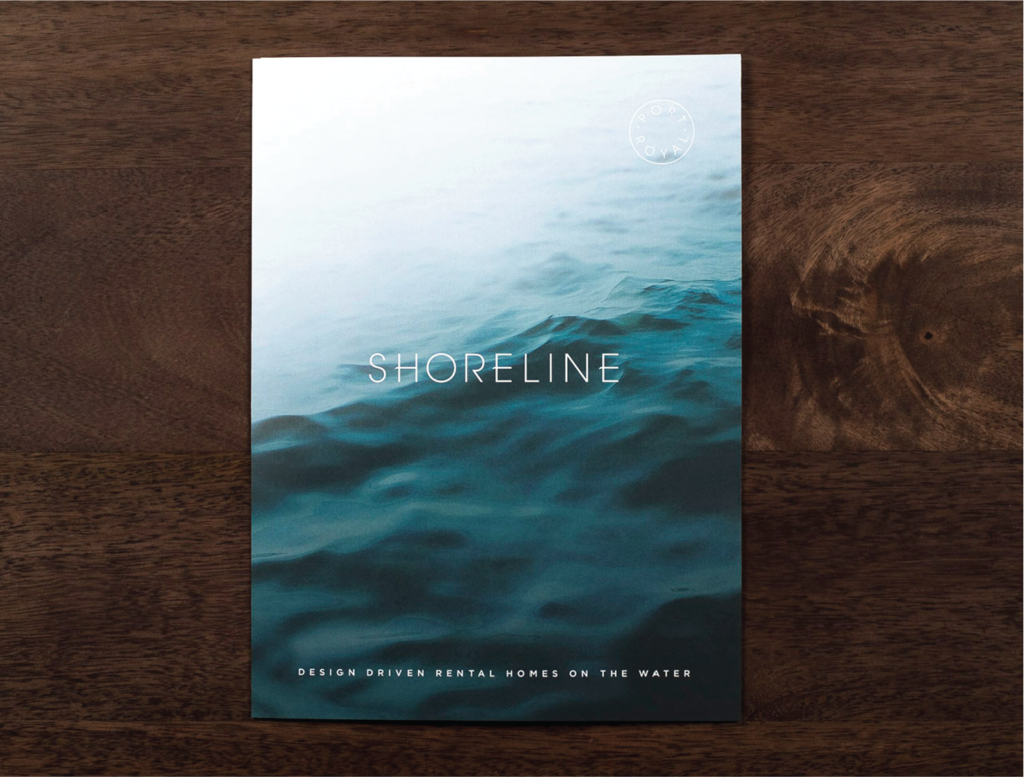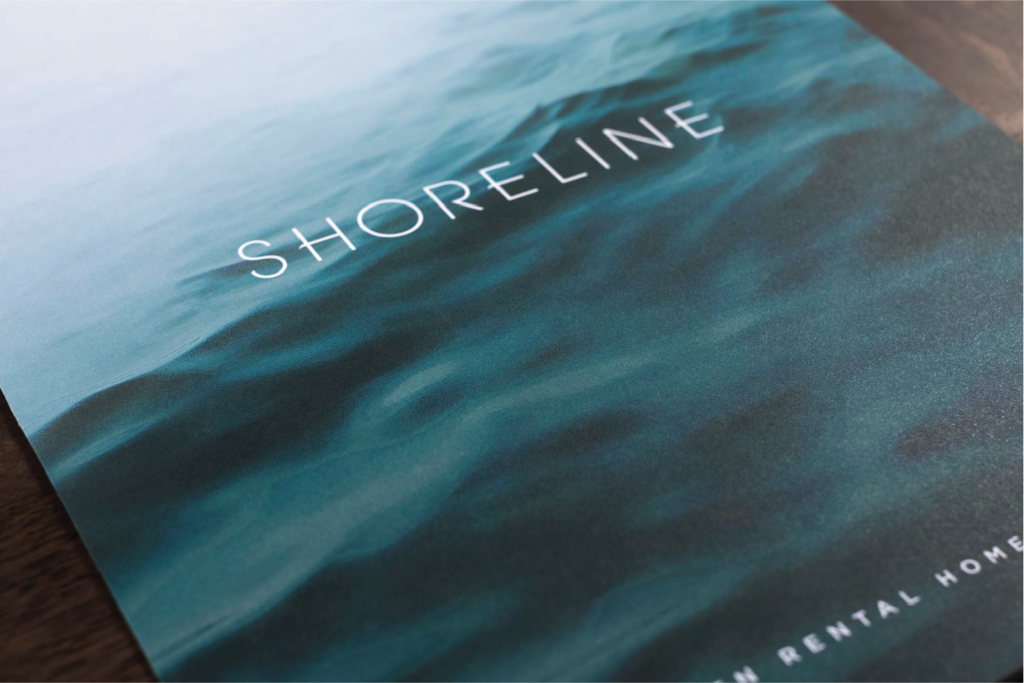 We wanted to create a simple and elegant brand, allowing the quality of the homes to speak for themselves. We chose a water image as our main asset throughout the deliverables that was used in the brochure, signage, and business cards.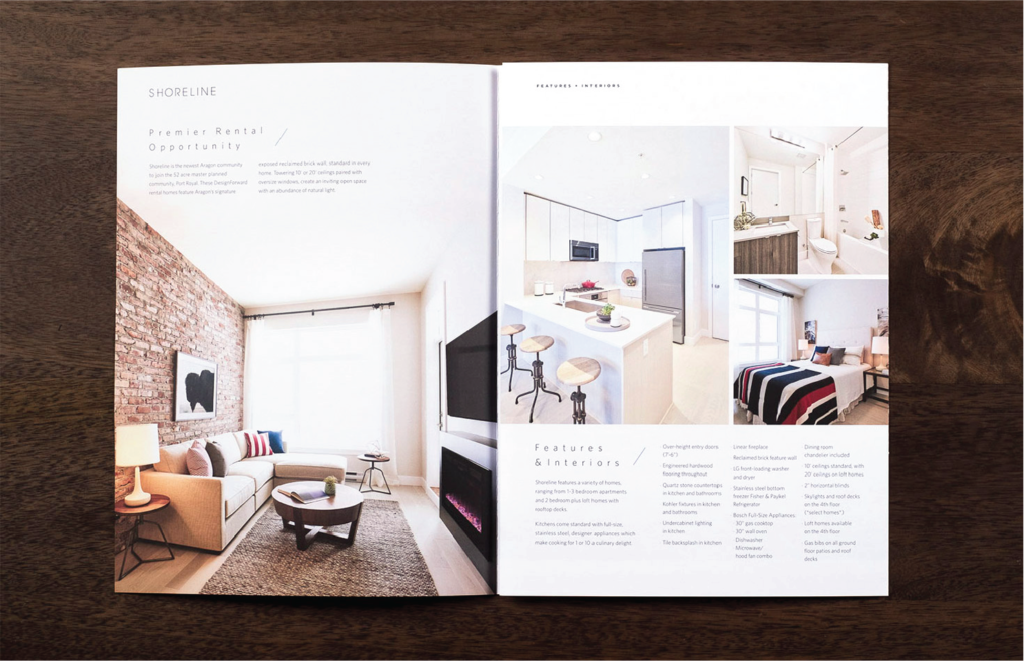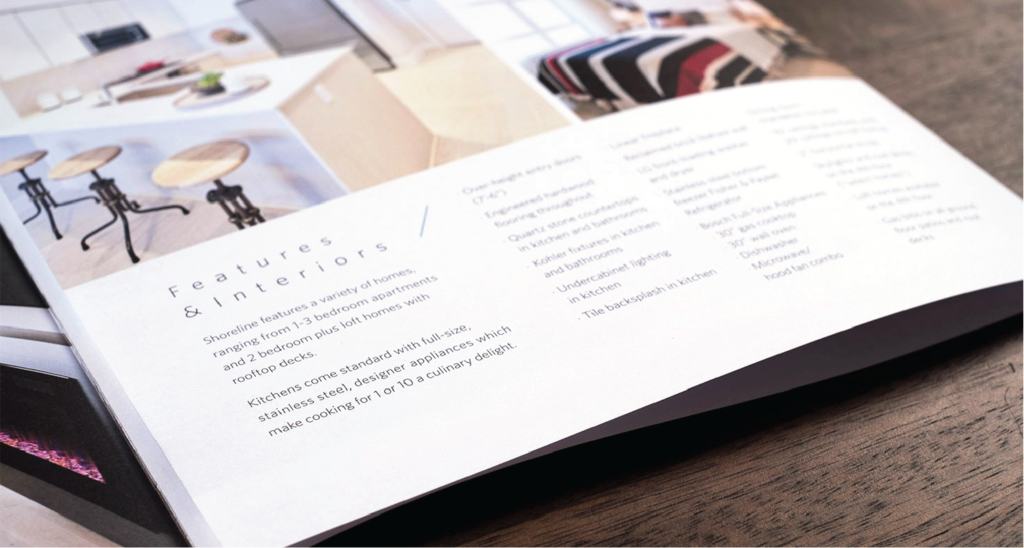 We wanted the brochure to have movement so we chose a roll fold instead of the typical bound book. We chose a typeface that was softer and open. The layout is simple and clean with all of the focus going to the images.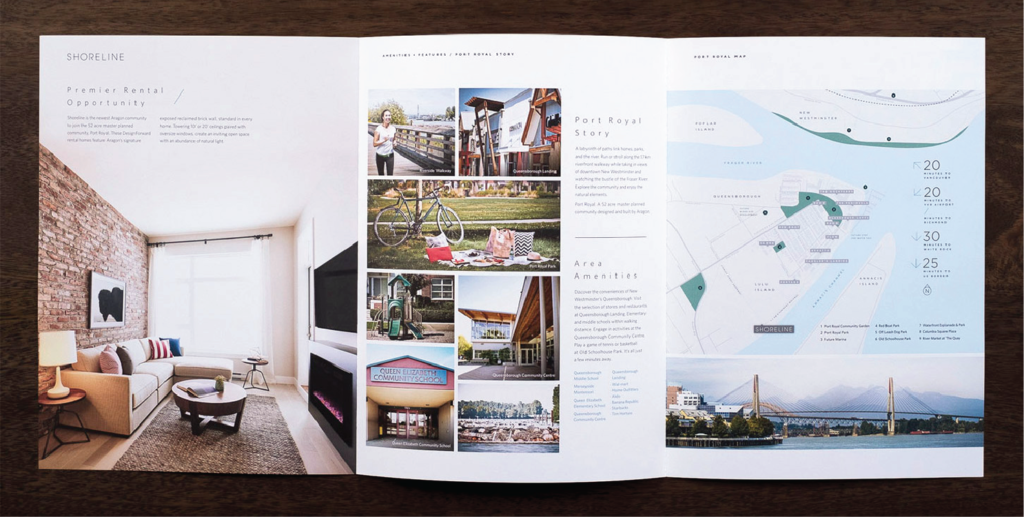 All of the collateral pictured together: brochure open, brochure front and back, registration card, and business card front and back.
The community map of Port Royal that I created for the brochure. The colours are cooler and softer and use the brand blue and the same type styles as set out in the brochure.