Through Free Agency Creative, I worked on the brand for Tailor & May, a real estate project developed by Infinity Properties in Langley, BC.

When my art director, Jean Chisholm, and I were first brainstorming ideas for the brand, we decided we wanted to do a project with a nostalgic feel but with a modern twist to help differentiate from other projects in Infinity Properties' portfolio.

I had the opportunity to create one of the options for the brand presentation which included designing the logo, a web banner for desktop and mobile, and a site signage mockup.

This project had a lot of collaboration between myself and my art director, so my brand option was based off of the initial presentation to the client.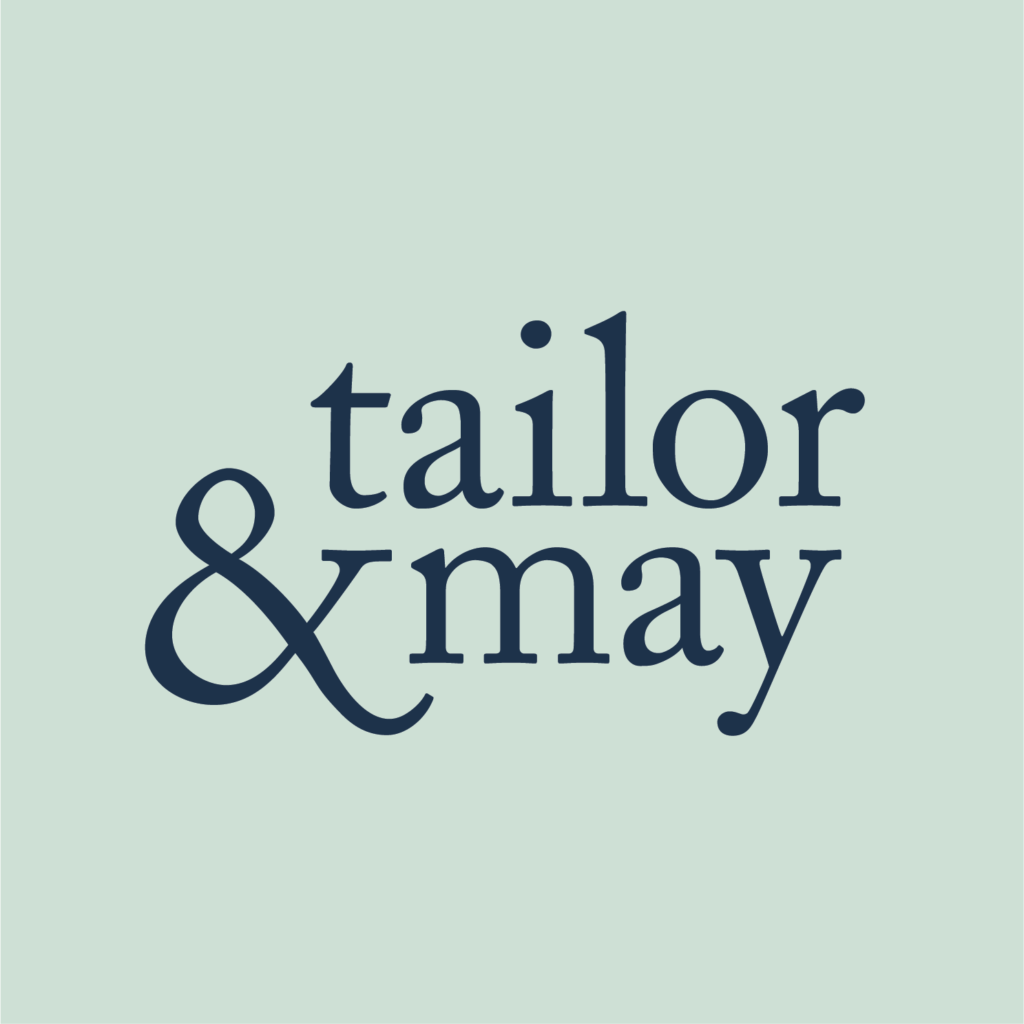 My art director had originally chosen a serif typeface all typeset on one line with the colour palette of light grey as the main colour and mint, a light navy blue, and red as the secondary colours. One of the main assets we wanted to use was an illustration of a bunny that I created but the client wasn't set on how the design was looking, so I had the opportunity to revisit the identity, and created a revised option that the client ended up going forward with.

I chose to use the mint as the main brand colour, followed by navy and then little pops of gold here and there. I liked the initial wordmark that was presented because I felt it had a nice balance between nostalgic and modern. The wordmark was originally typed out on one line, but I decided to stack it and play with having more emphasis on the ampersand. 

Another reason why I decided to stack it is because the original wordmark was quite wide, which would have made it a bit more difficult to work with when applying it to a variety of different deliverables. With it being stacked, there was a lot more room for play with this brand.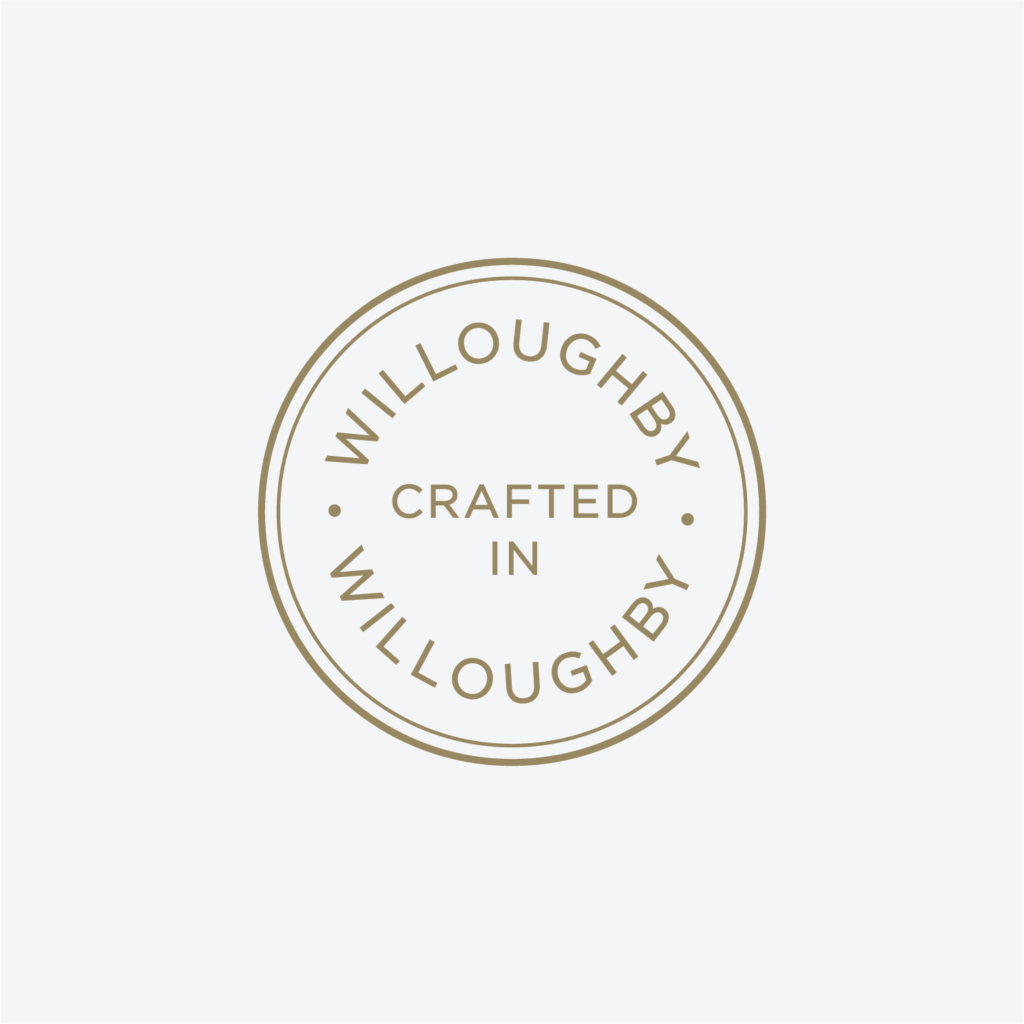 I also refreshed the emblem that was used in the original option condensing the type, playing with the weights, and using the new secondary colour, gold.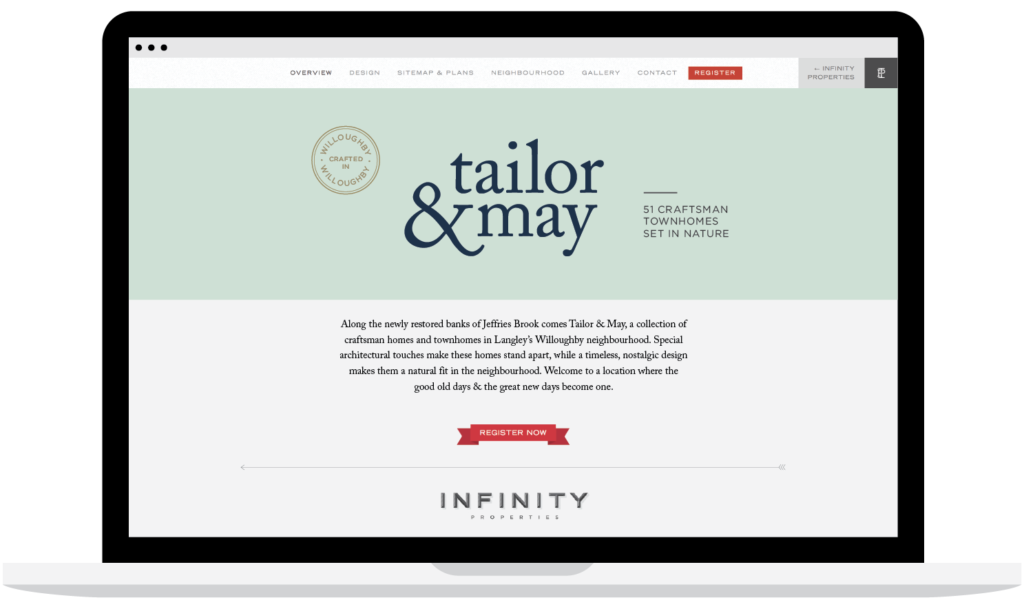 All of Infinity Properties projects live on their website and use the same template with the ability to switch out the banners, typefaces, and colours. For Tailor & May, I used a serif typeface throughout and for the banner played around with finding the relationship between the wordmark and emblem and added in the projects' tagline in the same typeface style as the words in the emblem.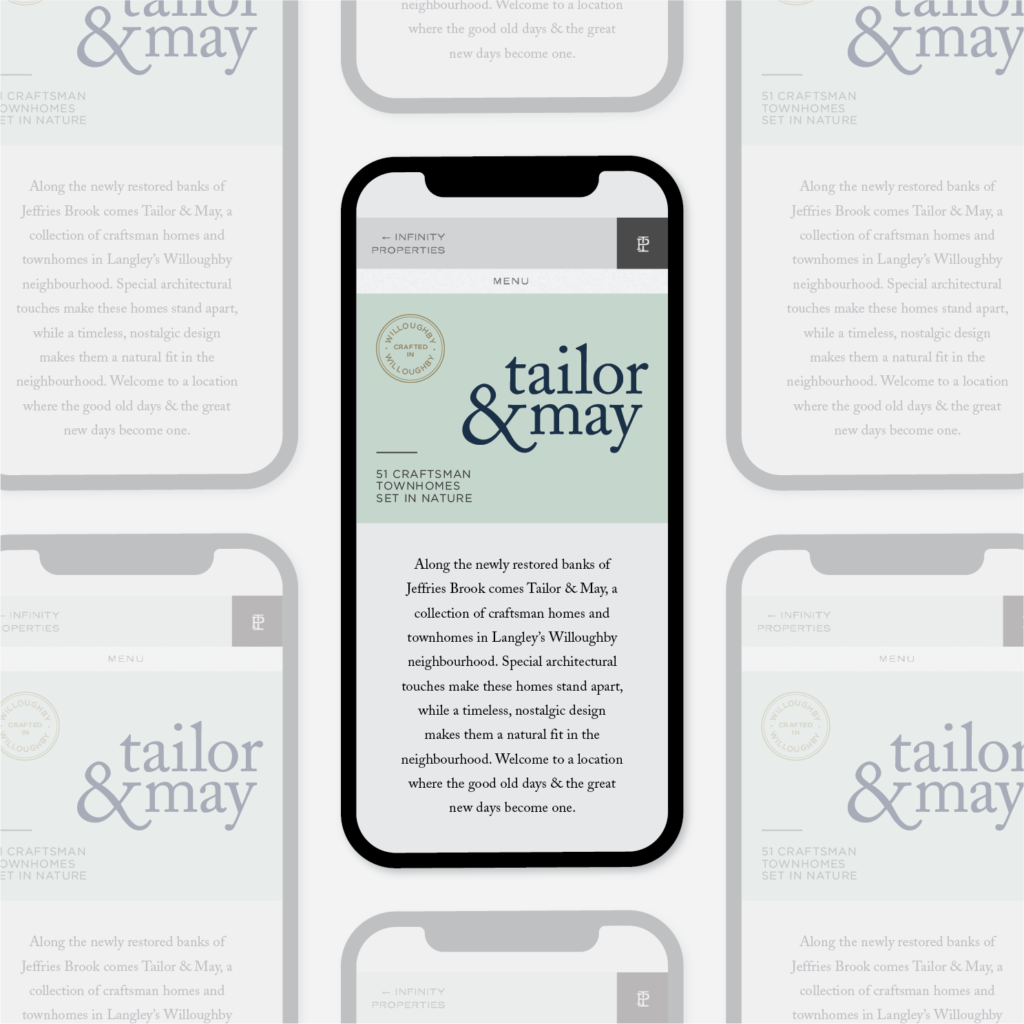 I also created a mobile version of the banner, since the desktop banner scaled down wasn't optimal for web.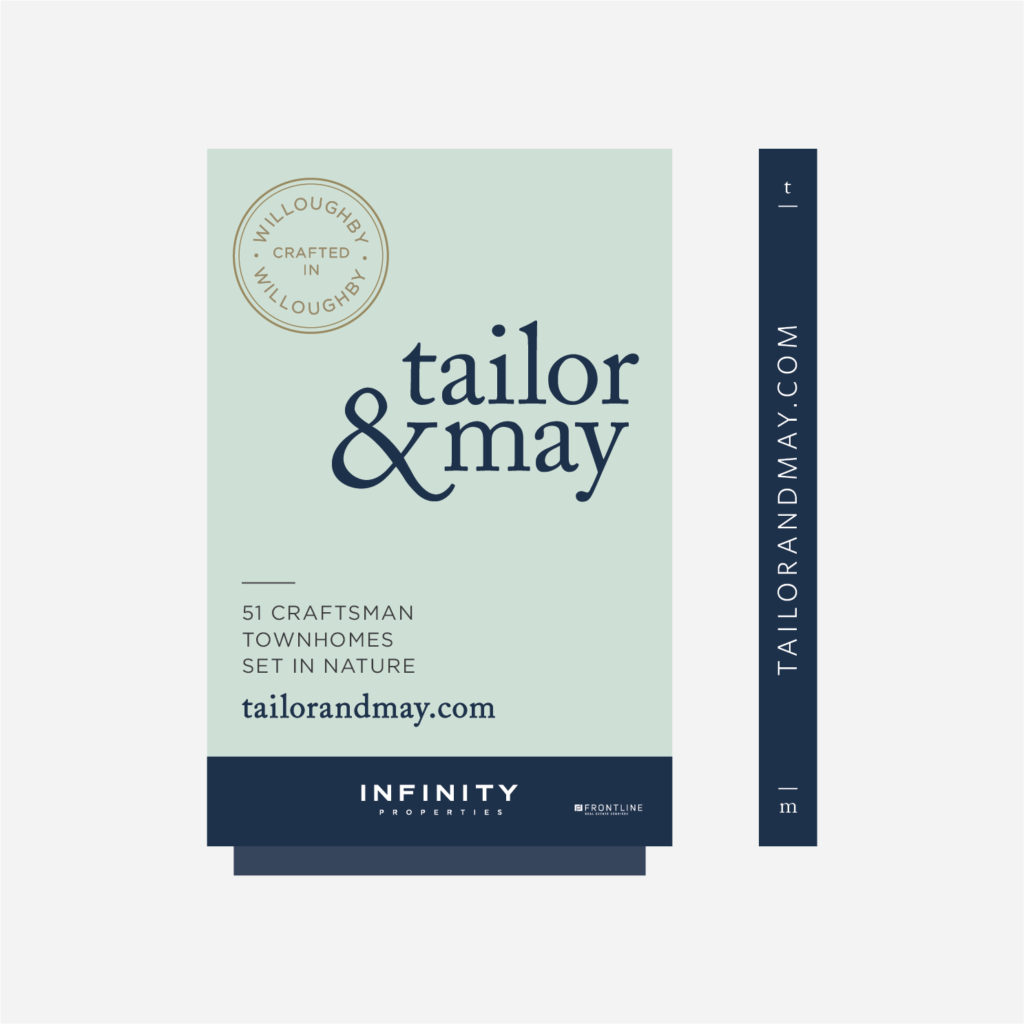 This is the main site sign that would live on the development site, which is why it only has the logo, tagline, website, and client logos. I used a similar logo lockup to the mobile banner, and used the navy for the returns, and footer of the sign.